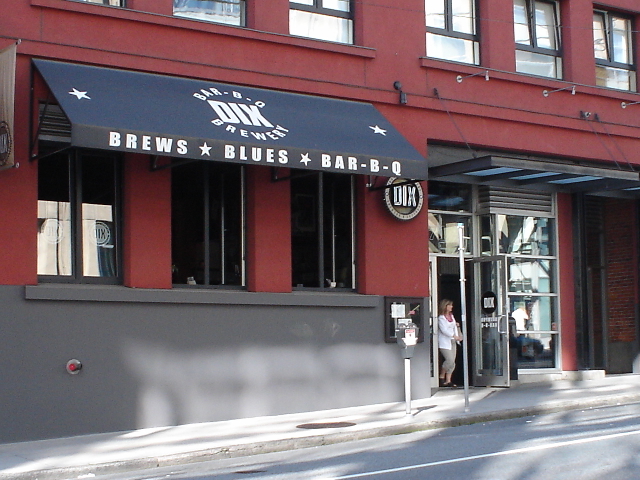 I just heard via an invite to the Four Beers and a Funeral Brewpub Crawl, a VCBW event, that Dix Brewery is closing down permanently.  Can anyone confirm if this is true and why?  As far as I can tell, Dix does booming good business so I doubt the reasons are financial (just try getting a table before a Canucks game).
If Dix is indeed closing down permanently in a few weeks time, this is sad news to say the least.  Dix Cask Thursdays, Dix Caskival events, and pre-sporting event beer drinking will all be sorely missed.  I spent a good part of the Olympics at Dix and I can't imagine it not being there when I return to Vancouver.  At least I'll always have the memories of the good times.
Anyway, apparently the pub crawl will feature a march from Steamworks to Dix where a Dix Funeral will be held, then onto Yaletown and Dockside.  Tickets are $65 and include beer and food.  If Dix was special to you, now's your chance to say goodbye with a rip roaring good party.
Cheers.
Chris